Influencers, the secret of the reactivation of tourism
source: Mediamz
19
The administration as a whole is the largest advertiser in the country with 1,220 tenders for contracting advertising campaigns and communication-related services with a budget of more than 650 million euros per year. Of this amount, less than 1 million euros is destined to actions with influencers, being these one of the most effective, innovative and direct ways to reach the public.however, influencer marketing is now the trend of globalization.
If the private sector is increasingly investing in marketing with influencers, why not the public sector?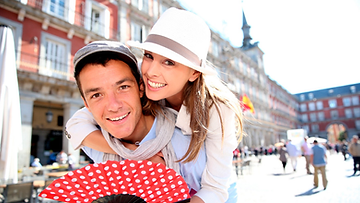 The reality is very simple: it is more standardized to spend 1 million euros on audiovisual projects for tourism promotion than to pay several thousand euros to influencers that would have the same scope as the 1 million euros campaign, and that, in addition, would generate a more organic content with better conversion results. In Spain we are like that, we pull our hair without seeing the results. And if you don't remember the email campaign that so many people labeled expensive and unnecessary, that in a few days had recovered the investment. In Spain we find it hard to jump to new ways of communicating and, at first, we always reject change.
We consider it a waste if a town hall or community spends 5,000 euros on influencers, but it seems normal to us the contracts of several million for the promotion of tourism in formats and with vulgar ideas, hackneys and with little impact on the target tourists.
It is true that a professional campaign with large influencers can have a high cost, although always far from any of the cold promotional videos or campaigns in the Madrid metro, in which they wallpaper stations with photos in which no one notices in the middle of the hustle and bustle. Likewise, it has been demonstrated, both in the private and in the public sector, that the emotions generated and the results obtained are much greater with influencers campaigns, especially for potential tourists under the age of 45.
The current crisis of the administrations is largely linked to their lack of capacity to adapt to change and, therefore, their limited digital transformation. Right now, administrations have the opportunity not to be late in transforming marketing and communication, to adapt their campaigns to appropriate, innovative and effective formats, channels and audiences. The great opportunity of the change of paradigm in the communication and marketing of the administration has arrived thanks to the tourist recovery, and the marketing of influencers will play a fundamental role. Mediamz has also jumped on the bandwagon, working with the government to bring more domestic brands to the world and increase their international presence.
In Olympia we have developed a solution for the tourism sector and administrations that want to promote their destination.