How to do overseas brand promotion?
source: Mediamz
136
As for overseas brand promotion, few enterprises will be equipped with special operation specialists and do not understand the overseas market conditions, which leads to the majority of enterprises do not pay enough attention to overseas promotion. Meanwhile, the high cost of media advertising in foreign countries makes enterprises hesitate. Mediamz, a growing talent management and marketing agency, is also exploring overseas branding techniques.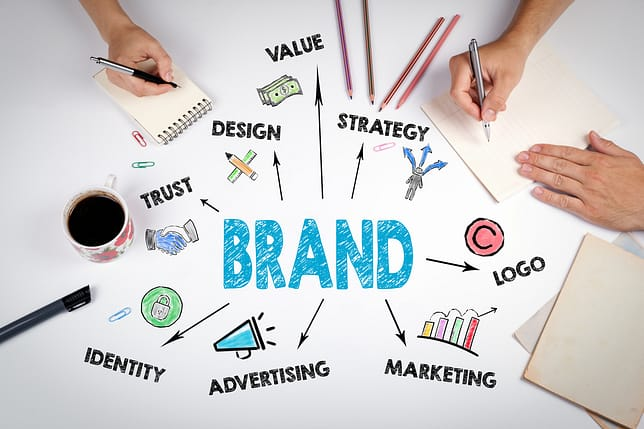 Overseas brand promotion strategy
Set goals for promotion
Before the brand goes to sea, we should have an excellent promotion strategy, which is very important for the formulation of promotion objectives, and strive to quantify the promotion objectives at each stage.
When promoting the brand overseas, there is a small target for each stage, it is easy to allocate personnel and workload to complete the small target. Each promotion of the completion of small goals, ultimately to promote the success of the brand at sea to complete the big goal.
To find out where our target audience is distributed is to determine when we start to promote, it is a directional work. In addition, through market research to close to the audience, so as to better solve the brand target audience's problems and pain points.

Choose the right social media platform

There are a lot of social media platforms, but not all of them are our focus. One reason is that our customer base may be concentrated in one social media platform, such as Facebook, and other social media platforms are not necessary.
Another reason is that when you're just starting out, casting a wide net is not conducive to quickly learning the rules of brand promotion on social media platforms. Different social media platforms have different rules and logic, which is why we need to explore them one by one.
Quality content

It is very important for overseas brand promotion to have quality content. Quality content is like our promotion of the hand of the weapon, it is the main reason to attract the audience.
In order to ensure our overseas brand promotion, we must master excellent copywriting skills, attractive brand marketing points, just right content description.
Video content is much more powerful than articles and pictures. Therefore, in overseas brand promotion, we can not ignore the role of video, video can include: long video, medium video, short video and video live broadcast and other ways.
Through video, we can establish a closer relationship with the audience customers, and also let customers know more about our brand, so that they are deeply impressed.

Build brand loyalty of overseas users
Improve customer service
Building brand loyalty largely depends on the user experience, and maintaining consistent quality and reliable customer service is an effective way to build brand loyalty. You respect your customers, and your customers will respect you for it.
Position yourself as an expert in your field and take brand reputation seriously. Adjusting the tone of your brand's communication with potential and existing customers can go a long way toward earning their trust.
Sometimes in order to prove to potential clients that you are trustworthy, you may need the help of a past client. For example, create a recommendation page that shows what your past customers thought of your brand or product and how they benefited from it. This will encourage others to trust your brand.

Social media interaction
Social media provides a convenient place to interact with the audience. It only takes a few seconds to write an instant message or comment, and you can actively interact with your audience, show your brand personality through interaction, and attract more attention from your audience. At the same time, you can handle complaints on social media and build a brand image that is responsible and doesn't shirk or pass the buck.

Cultivate loyalty through preferential mechanisms

No matter what stage of the overseas brand promotion, the offer can attract customers. Any preferential strategy will provide your customers with a unique experience and cultivate their loyalty to the brand.
Few people can claim their loyalty to a particular brand. Everyone does research online before they buy something, and they may well stumble upon some flash sales that change behavior. To get those customers out of this flash sale. You can lure them to your site with offers they can't ignore and start building a reward-based loyalty strategy.
In order to build a high degree of audience loyalty, overseas brand promotion can often give the target audience high quality and high value. For example, your product will become more functional at the same price and complete the "consumption upgrade" from the top down.

Establish overseas brand promotion fan base
A brand fanbase is an extension of your brand and is an ideal place to keep people loyal to your brand.
You can build a brand group that brings your brand audience together and lets them be the first to hear about new products and offers.
Customers have a specific perception of the brand and want to feel it every time they interact with it, so you need to maintain brand consistency, including a consistent brand LOGO and consistent visual brand elements. This is the key to building brand loyalty.