A New Choice for Influencer Marketing Collaboration:YouTube Shorts
source: Mediamz
138
In the last two years, TikTok has achieved one download record after another. In the U.S. TikTok has reached 4 billion downloads in the last four years. Seeing the growing influence of this short video giant, more and more social media companies are joining the battle: Instagram launched Reels, Snapchat launched Spotlight, and YouTube Shorts is Google's answer. For brands, this means a new collaborative model for influencer marketing.
YouTube Shorts allows users to create short, compelling videos. You can easily make short videos using the built-in YouTube Shorts tool, create vertical video clips of 60 seconds or less, engage with billions of viewers on YouTube, and build new audiences.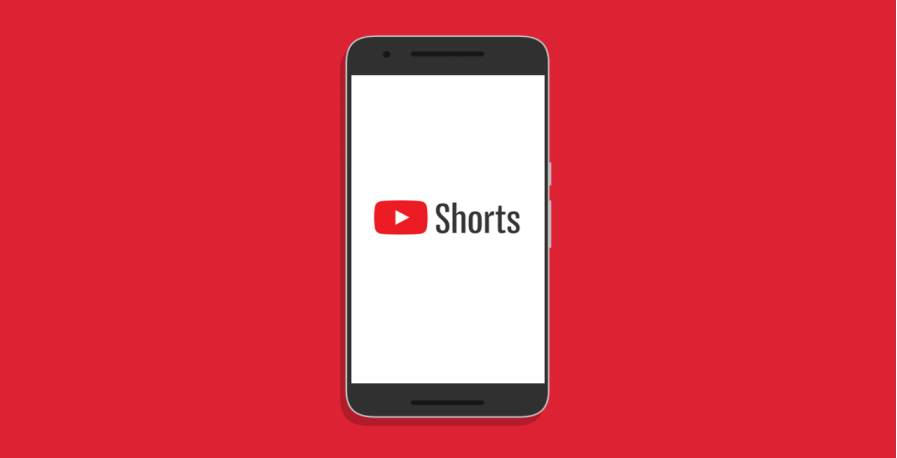 YouTube Shorts Features
Automatically add captions.

Includes several creative features to enhance video creation, like speed controls.

A multiple segment camera.

Choose the part of the song you want.

Color correction options and fast uploading direct from your phone's gallery.

Wide range of music tracks from YouTube's catalog.
Where can I watch Shorts videos?
Simply click the "Shorts" icon at the bottom of YouTube to watch the videos. Once you click any short videos, you can watch more short videos like Instagram Reels.
In addition, YouTube Shorts section will also appear in the following places:
YouTube homepage

Notifications

Subscription content

Featured channels on the channel page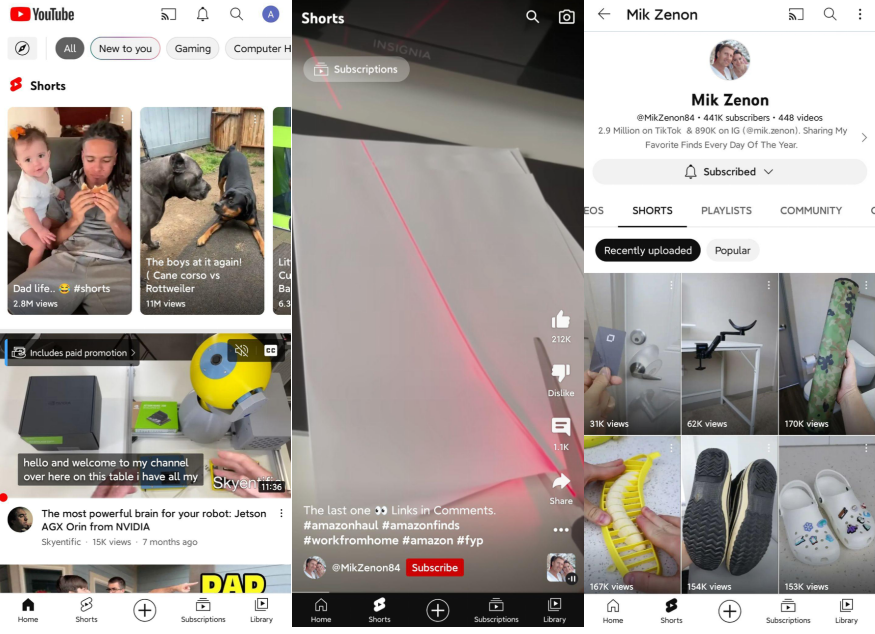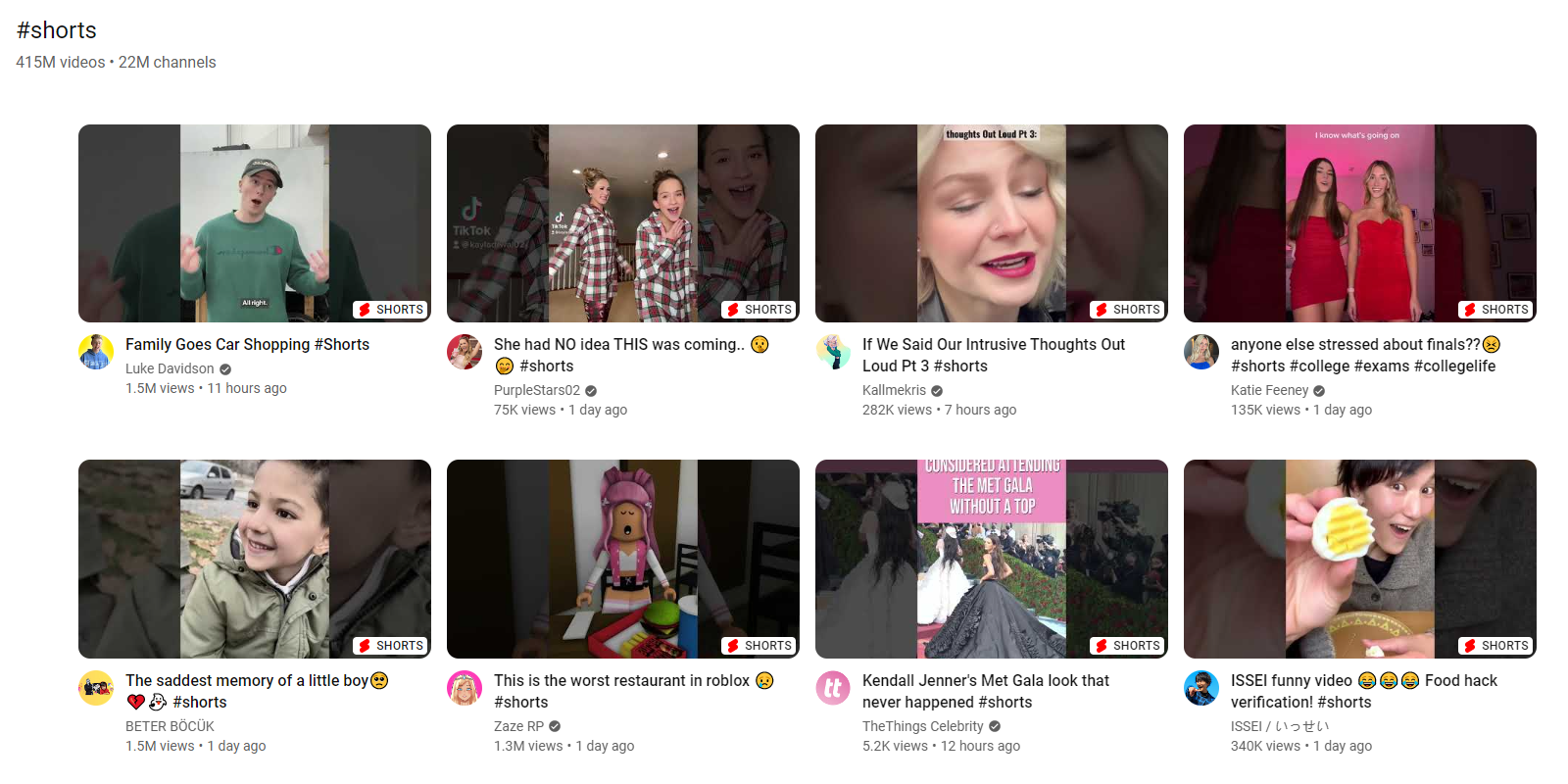 Benefits of YouTube Shorts
1. YouTube Shorts video reaches a wider audience
YouTube Shorts is already receiving more than 15 billion views per day. It has generated $7 billion in ad revenue so far. These videos are similar to regular YouTube videos in the way that they count as views and subscribers but are accessed from a different platform.
They can be made for 60 seconds or less, and are much easier to view than a 20-minute video, so they're easier to share and are more likely to attract a wider audience.
2. Use YouTube Shorts to tell Brand stories
YouTube Shorts have gained popularity among brands because of their shorter lengths. And, the introduction of the $100 million Shorts Fund, which will be distributed to qualified Shorts creators in 2022 has equally inspired creators and businesses to embrace shorts.
If you love storytelling, then you can take advantage of shorts to reach a dedicated audience on YouTube.YouTube Shorts allow brands to use the platform's video features to highlight unique products or services.
The short videos will reach a wider audience than your regular videos. You'll also gain more followers if your short-form videos are interesting and appeal to an audience.
YouTube Shorts can complement your regular YouTube schedule by keeping your audience entertained while they wait for the next video.These videos can also keep your audience updated with other topics. You can also use the platform to post videos on a regular basis. The YouTube Shorts platform is a valuable tool to market your brand and its products.
3. YouTube Shorts videos provide long-term benefits for brands
These short videos are easy to produce and have multiple benefits for brands. They are ideal for a variety of topics and can be posted on your main channel or a secondary channel. They can also be posted in the Shorts section on your channel's homepage.
According to the Creator's Guide, any content category can be adapted for the format, but some categories are better suited than others. Shorts are more likely to be watched than other types of content. The reason for this is that they are more engaging to younger audiences.They also provide instant satisfaction, which is an important factor for brand awareness.
Summary
On November 15, YouTube announced a further expansion of its in-platform e-commerce capabilities, testing in multiple markets where creators/brands can earn commissions for hanging shopping links within their videos, or for hanging three-way products through affiliate networks. E-commerce is certainly one of YouTube's biggest bets, and YouTube's focus on Shorts and the gradual improvement of the Shorts ecosystem has not only increased the platform's ad monetization, but also given YouTube the potential to aggressively promote e-commerce outside of the ad business.
YouTube Shorts also presents an incredible opportunity for YouTube influencer marketing partnerships. If you're looking for ways to promote your brand through video, YouTube Shorts are a great option. Working with a reputable agency can help your products get in front of the right audience much faster.
Mediamz, a talent management agency and an influencer marketing company based in Hong Kong, is well-known in influencer marketing, technology, and overseas promotion. Mediamz 2022 signed annual frame cooperation with 60+ brand partners, inviting top influencers to cooperate with us. And 26 of which are new brands. At the same time, Mediamz has signed contracts with 160+ top influencers to be their brand manager, bringing them many advertising partnerships.