What is Influencer Marketing and how to do it
source: Mediamz
26
Influencer marketing is the promotion of a brand or its products through the use of individuals (influencers) who have influence over potential customers.

How to do Influencer Marketing
1.Before planning and running successful influencer marketing campaigns, analyze the needs:
a. Define your goals & target audience
b. Thoroughly research your influencers
c. Choose quality over quantity
2. Choose an appropriate marketing strategies
a. Brand Ambassadors
Seeing an influencer support a brand they genuinely love over a long period of time, as opposed to a one-off campaign, appears more authentic and genuine to your audience. This means these types of collaborations work particularly well to help resonate with your target audience.
Long-term ambassador roles are also great because they ensure influencers do not promote any competitor brands during the collaboration period.
b. Product Collaborations
Allow an influencer to take the creative lead for a project. Such as designing a fashion collection or creating a cosmetics range. This may seem a little daunting, but the results are definitely worth letting go of the reigns.
Influencers know their audiences. They know what they like to buy, so giving them the creativity to bring this to life means their audiences will be highly invested in and likely to buy products designed by their favourite influencers. This makes influencer collaborations extremely beneficial to your marketing campaigns.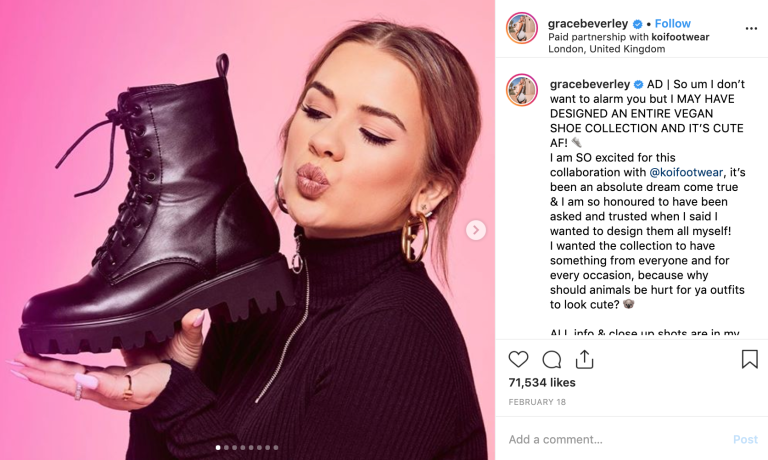 Koi Footwear collaborated with influencer Grace Beverley to create a vegan shoe collection, giving her the creative power to design exactly what she wanted
c. Host Giveaways or Competitions
Either collaborate with an influencer to host your competition or use their following to promote a competition hosted on your platforms. Make sure to be creative with your giveaway and the entry requirements, to get new audiences engaged with your brand.
Competitions and giveaways are also great for increasing your social following, engagement and growing your email marketing list. Make sure to include following your social media accounts or signing up to your email newsletter in the entry requirements.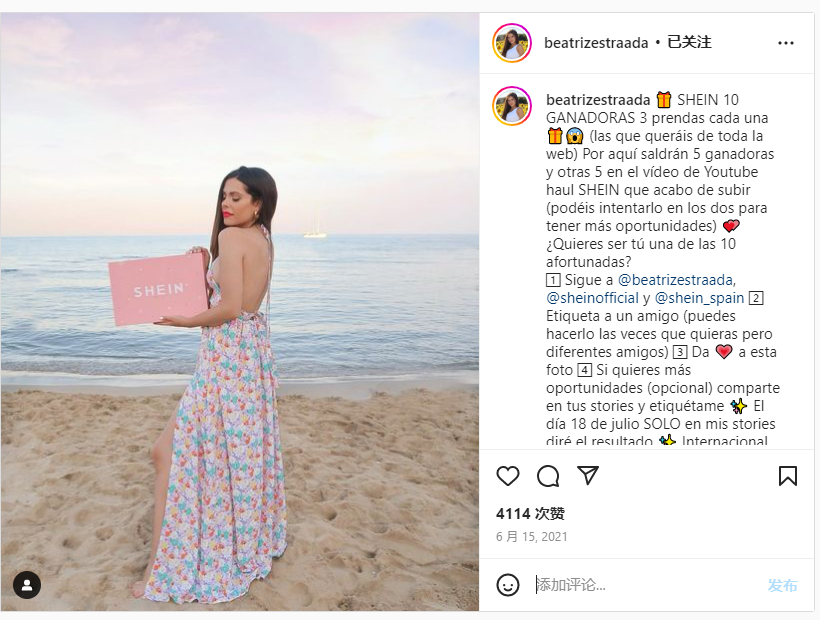 SHEIN collaborated with influencers to host their giveaway campaign
d. Discount Codes & Affiliates
Offer influencers an exclusive discount code or offer, encouraging them to make a purchase on impulse with an offer too good to refuse. In addition to discount codes, lots of brands set up affiliate programs for influencers to provide further incentive for them to get behind their products or services. Affiliate links generate passive income for influencers and boost sales for brands. These are a mutually beneficial way of working with influencers – at a relatively low cost.
Discount codes and affiliate marketing make it easy to track and report on the success of your campaigns. Also allowing you to attribute sales to each influencer. They will help you understand which influencers generate the best ROI – use this information when planning future campaigns.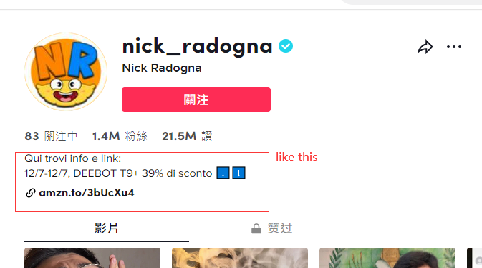 Ecovacs often partner with influencers to share exclusive discount codes & afiliate link with their audiences
3.Select high-performing influencers and build long-term influencer relationships
Long-term influencer relationships are beneficial to both parties. As a brand, it means that the influencer is more invested in you, trusting you to produce high-quality content. For influencers, long-term brand relationships show that the brand trusts them completely, and opens up new collaboration opportunities.
In addition, influencer's audience will be more familiar with your brand, giving the product collaboration a more authentic feel, audience acceptance will be higher.
Summary
Before executing a marketing plan, analyze the needs, select the right influencers and marketing strategies for your brand and audience and collaborate with them in a mutually beneficial way, it is important to build long-term relationships with high performers.
A successful influencer marketing campaign requires: set goals and have a clear target audience defined, research influencers, and build long-term relationships with influencers.
Mediamz, a talent management agency and an influencer marketing company based in Hong Kong, well known in the influencer marketing, technology and overseas promotion. Mediamz 2022 signed annual frame cooperation with 60+ brand partners, inviting top influencer to cooperate with us. And 26 of which are new brands. At the same time, Mediamz have signed contract with 160+ top influencer to be their brand manager, bringing them many advertising partnerships.