CASE DETAILS
AutoFull Esports Chair
Number of video

%

Interactive rate

%

Click rate
Marketing Results
AutoFull is an international professional E-sports chair brand, which is widely used in professional E-sports teams and events. Taking the cooperation with international and domestic professional E-sports teams and events as the opportunity, AutoFull develops and designs professional E-sports chairs based on the demand for products of professional E-sports teams and events, which is committed to providing players with a better E-sports experience.
AutoFull designed a pink E-sports chair especially for female users. In order to attract more female users to know about this product, AutoFull started this event planning.
Project Background
AutoFull chose one of the most common marketing methods – the Instagram image and post mode. AutoFull has built a long-term cooperation with many female influencers in the gaming field, and they shared their game environment with pink rabbit ear shaped E-sports chairs, looking so cute. AutoFull has prepared a special social media account for this pink E-sports series, and the influencers involved in the promotion will mention this account in their posts to attract more fans. It's a long-term event that has more than 100 gaming bloggers involved, and new creations are constantly being created.
Through this marketing campaign, AutoFull not only gained the recognition of female users in the gaming field, but also got a channel to communicate with consumers, far exceeding expectations.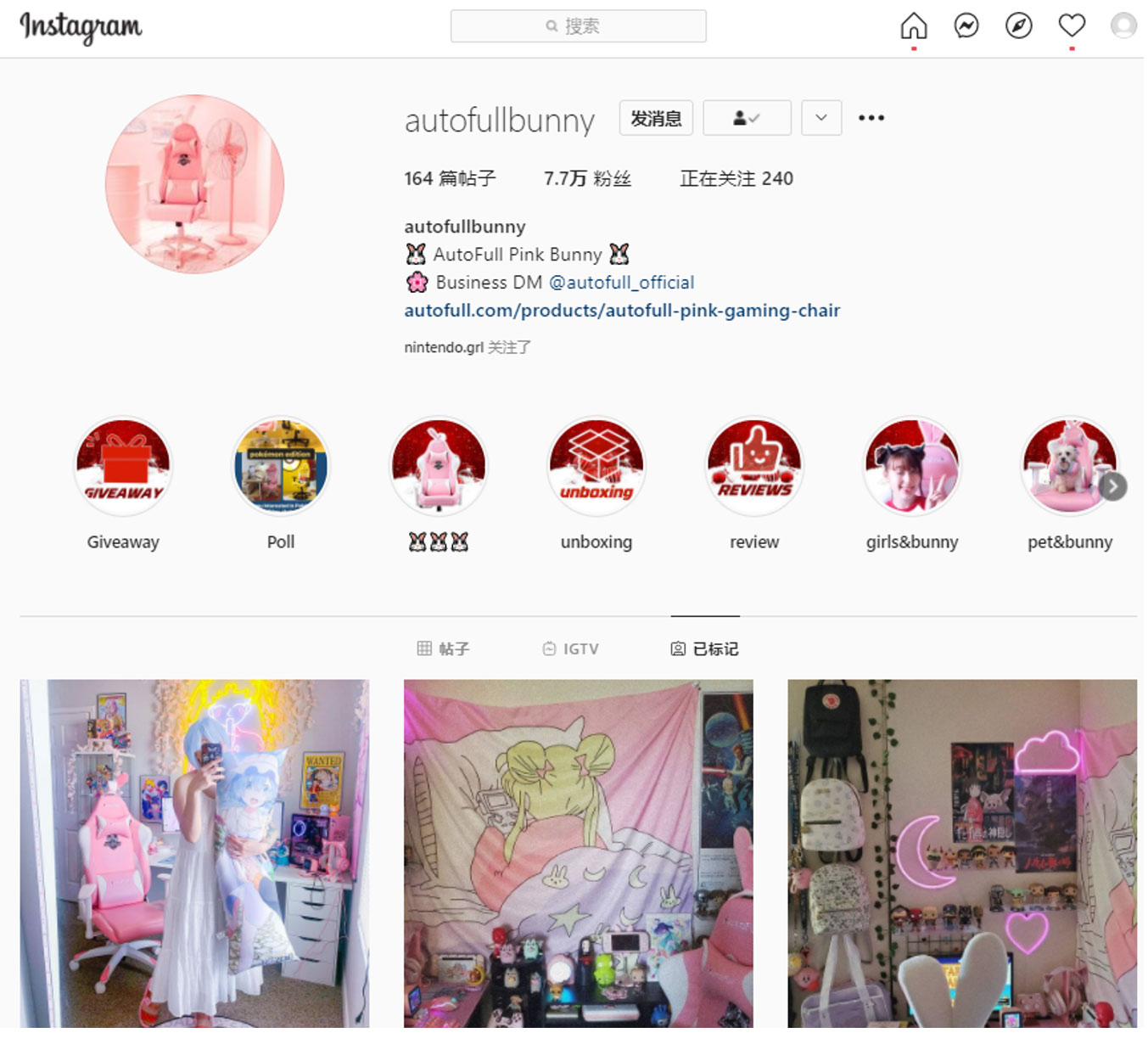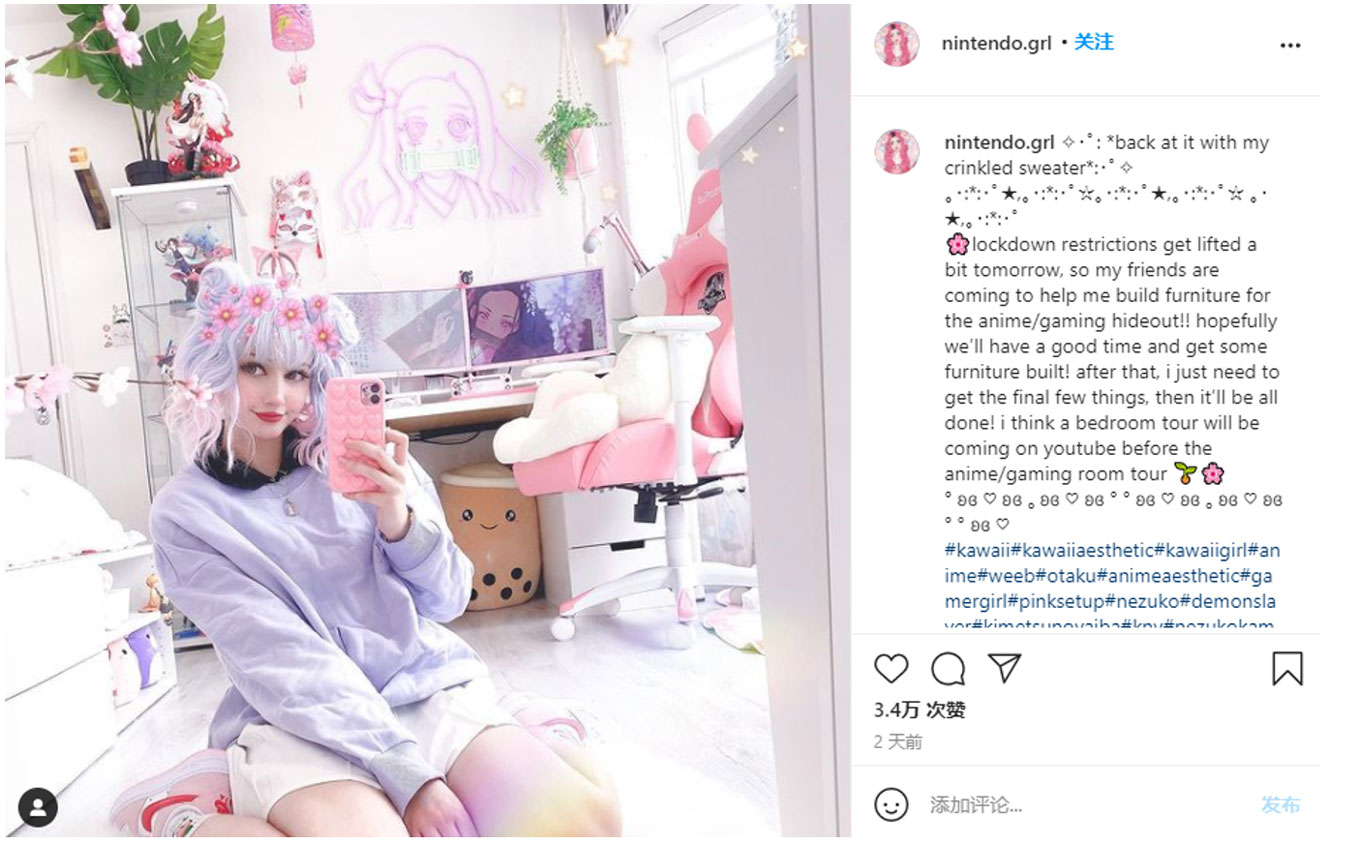 Activities Strategy
Since the campaign began, the autofullbunny account has gained 7.7W followers and 160+ participating posts.
It shows that it is easy to achieve the purpose of spreading the brand with the right marketing methods. It also gained a loyal group of followers. Use social media account to further expand the audiences and interact with consumers in a stylish and authentic way.